How to Pay Your Bill Via Credit Card
1) Go to https://payments.cws.net/
(Please note: you can still "view" your invoices in the client portal at https://service.cws.net)
2) Enter your invoice number and account number as shown on your invoice:


3) Confirm details. Click "pay with card":


4) Enter in your email address, Credit Card Number, Expiration Date, and CCV code. Optionally, you can click on "Remember Me" to have your credit card information saved securely for future payments. Click on "Pay" when done.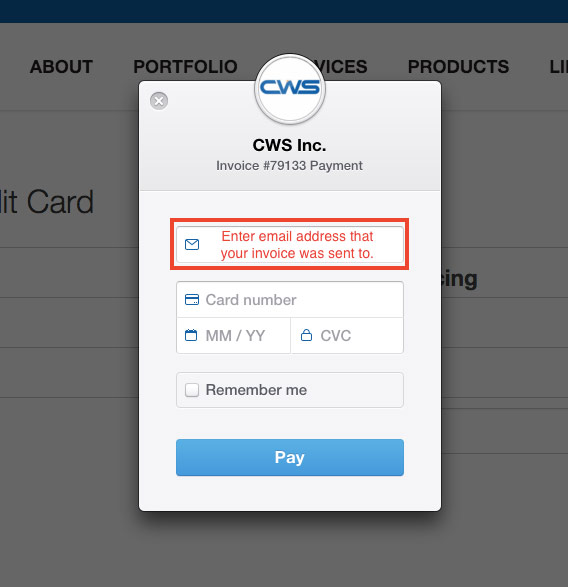 That's it! We have now processed your payment via credit card.
Note: You can only pay the full amount due on the invoice. If you'd like to make a partial payment, please call (507) 289-2229.